Do you love dinosaurs, or have a dinosaur fan in your life? 
Then this pattern is sure to please.  Complete with T-rex, Triceratops and Alamosaurus and a giant dragonfly, who like most of my critters are playful and have no attention of eating one another. At least not while anyone is looking. :D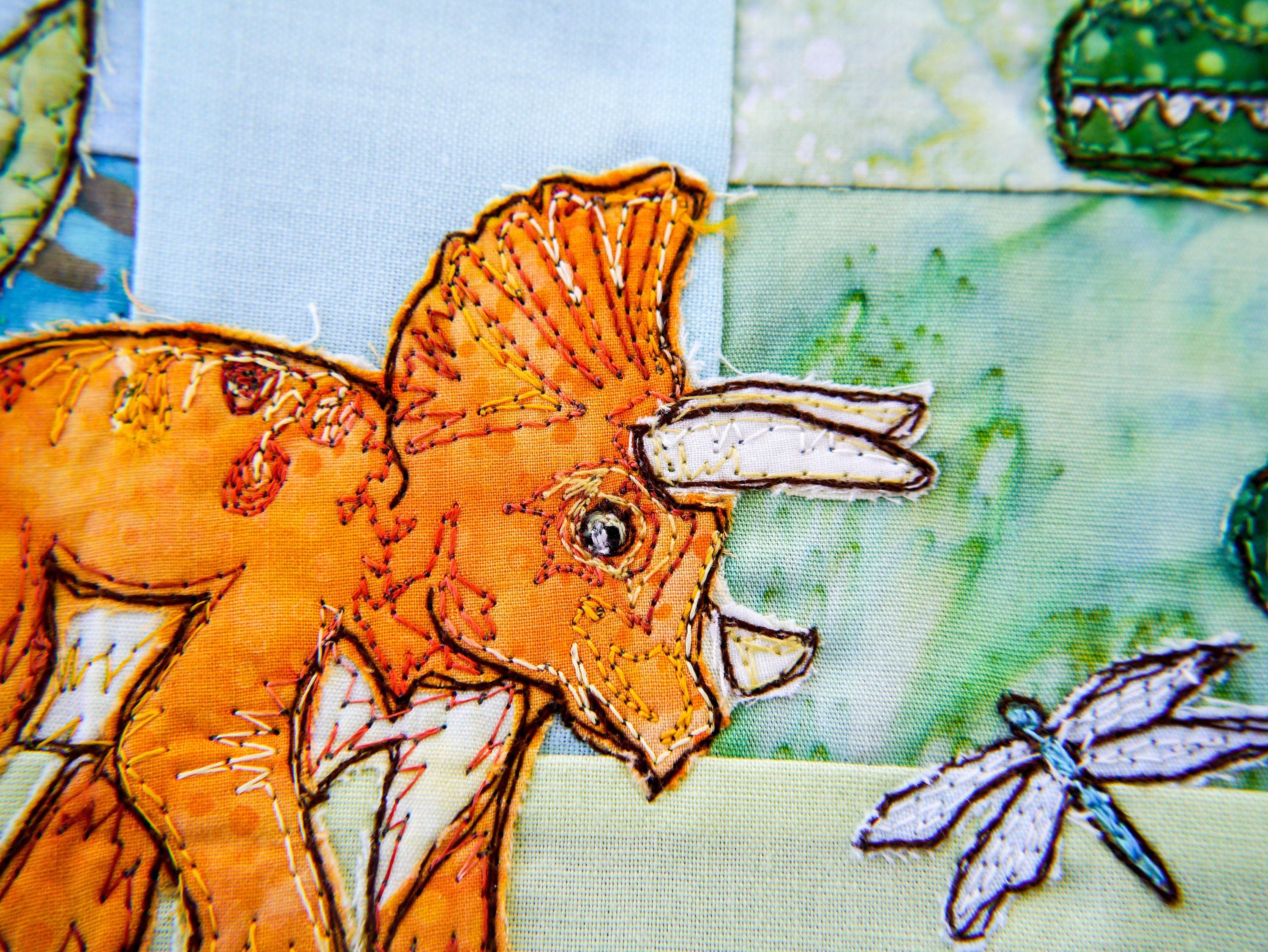 The panel consists of rainbow patchwork in softer colours (the pinks and purples could easily be swopped for another colour if your dinosaur lover isn't also a fan of the prettier shades!) and finished with a plain light green.
It would make a lovely piece to frame, but I used mine to create a lampshade.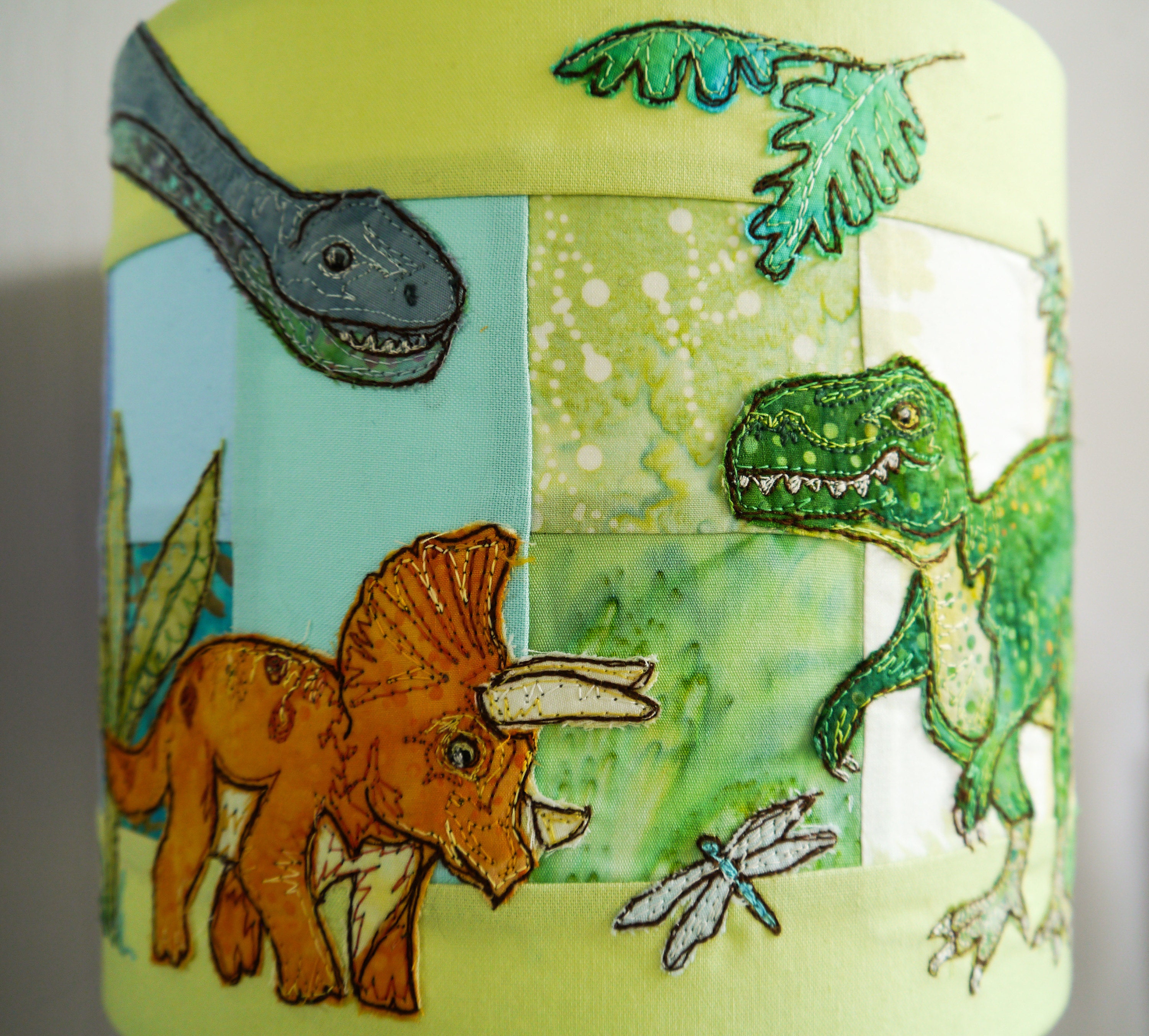 At night the background glows like stained glass and the dinosaurs standout in high relief. Rarrrrrrrrr!
Every pattern details the fabrics that I've used so you can recreate the same product if you want, or you could change fabrics and make yours unique!The patchwork is basic squares, rectangles and half-square triangles. I give detailed instructions for seam pressing and construction. There's nothing too tricky in there. 
The dinosaurs and plants are made by raw edge applique. I don't use any fusibles or glues, the fabric is held down by sewing two rows of stitches along the edge of the fabric. I then add extra embroidery to bring them to life. Each pattern has plenty of coloured photographs for every step of the embroidery. I do mine using the free motion setting on my machine and a basic darning foot. But you could also hand sew them if you prefer. I've also seen people use standard raw edge applique methods and use a fusible rather than outlining. However you sew it, I am sure you will have fun!
You can purchase the pattern either as a instantly downloadable  PDF or as printed pattern
Don't miss new patterns by Raggedy Ruff... sign up for a monthly newsletter and receive 5% coupon with each newsletter.