Another lampshade this week. The 3D aspect of lampshades making them interesting to design as you can't see the whole panel at one time. You can be as bold as you like with the patchwork. Use lots of colours, a whole rainbow if you want or play with graduations. 

For this lampshade I played with going from a rich dark navy through lighter purples and tans to off whites and topped it with a warm grey.
It's helpful to think about that join at the back of the lampshade so I made sure the colours I picked at each edge would work well together. Other times it might be fun to make the colour change as abrupt as possible.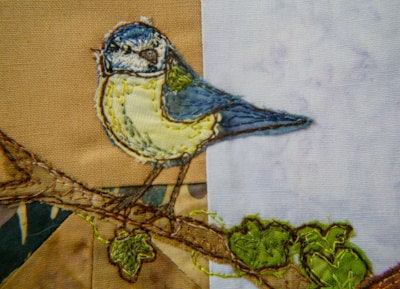 Bluetits are one of my favourite little birds. To be honest, I like all little birrds, but the slight bandit look of the bluetits (coal tits and great tits as well) does add a certain charm. He's pretty tiny here, about 2 inches across but the colours make him instantly recognisable.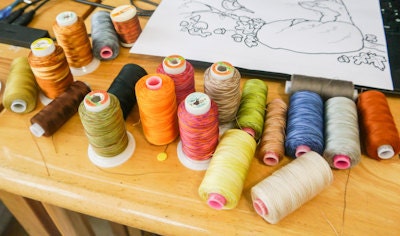 I do like to play with a fair few threads. All the threads I use are from Wonderfil Speciality Threads. I like the softness of their colours, both in the variegated and in the plain polyesters. Lots of people don't like to use polyester in their quilts and some of these are very basic cheap threads, but I like the slight fluffiness and think it adds interesting texture!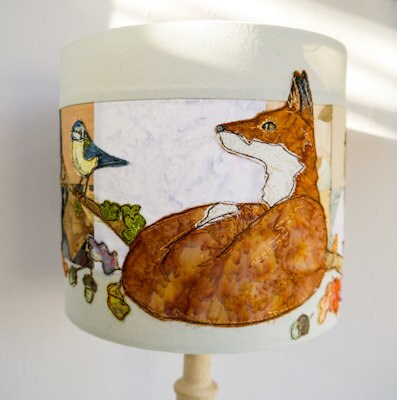 Why not have a go? This is a new pattern and I still have a couple of kits available.